Posts for: December, 2015
By Kathleen M. Geipe, DDS, PA
December 21, 2015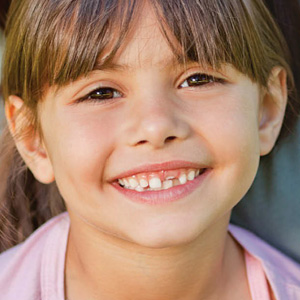 Somewhere around age 6, your child's primary (baby) teeth will begin to give way to their permanent set. If all goes well, you'll notice all the front teeth erupting in the right position: the top teeth slightly overlapping the bottom and all coming in without crowding.
Sometimes, though, the process doesn't occur as it should and a bad bite (malocclusion) may develop. You can get a head start on treatment if you know what to look for. Here are a few problems for which you should see a dentist — or more likely an orthodontist — for a thorough evaluation.
Spacing problems. Teeth should normally come in right next to each other without a noticeable gap. But if you notice excessive space between the permanent front teeth especially, this may be an indication there's a discrepancy in size between the teeth and the jaws. At the other end of the spectrum, if teeth on the same arch appear to overlap each other, this indicates crowding in which there's not enough space for the teeth to erupt properly.
Bad bites. Malocclusions can take different forms. In an underbite, the front bottom teeth bite in front of the upper teeth. If there's a noticeable gap between the upper and lower teeth when the jaws are closed, this is known as an open bite. Front teeth biting too far down over the lower teeth is a deep bite and could even include biting into the soft tissue of the hard palate. Cross bites can occur in either the front or back teeth: if in the front, some of the lower teeth will bite in front of the upper; if in the back, some of the lower teeth bite outside the upper rather than normally on the inside.
Abnormal eruptions. You should also be alert for protusions, in which the upper teeth or the jaw appears to be too far forward, or retrusions, in which the lower teeth or jaw appears to be too far back. You should also be concerned if permanent teeth erupt far from their normal position — this is especially likely if the primary tooth was also out of position, or was lost prematurely or not in the right order.
If you would like more information on monitoring your child's dental health, please contact us or schedule an appointment for a consultation.
By Kathleen M. Geipe, DDS, PA
December 13, 2015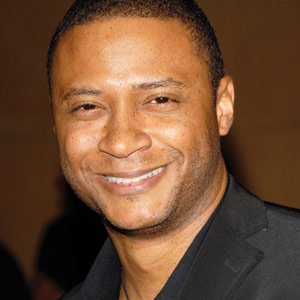 Can you have healthy teeth and still have gum disease? Absolutely! And if you don't believe us, just ask actor David Ramsey. The cast member of TV hits such as Dexter and Arrow said in a recent interview that up to the present day, he has never had a single cavity. Yet at a routine dental visit during his college years, Ramsey's dentist pointed out how easily his gums bled during the exam. This was an early sign of periodontal (gum) disease, the dentist told him.
"I learned that just because you don't have cavities, doesn't mean you don't have periodontal disease," Ramsey said.
Apparently, Ramsey had always been very conscientious about brushing his teeth but he never flossed them.
"This isn't just some strange phenomenon that exists just in my house — a lot of people who brush don't really floss," he noted.
Unfortunately, that's true — and we'd certainly like to change it. So why is flossing so important?
Oral diseases such as tooth decay and periodontal disease often start when dental plaque, a bacteria-laden film that collects on teeth, is allowed to build up. These sticky deposits can harden into a substance called tartar or calculus, which is irritating to the gums and must be removed during a professional teeth cleaning.
Brushing teeth is one way to remove soft plaque, but it is not effective at reaching bacteria or food debris between teeth. That's where flossing comes in. Floss can fit into spaces that your toothbrush never reaches. In fact, if you don't floss, you're leaving about a third to half of your tooth surfaces unclean — and, as David Ramsey found out, that's a path to periodontal disease.
Since then, however, Ramsey has become a meticulous flosser, and he proudly notes that the long-ago dental appointment "was the last we heard of any type of gum disease."
Let that be the same for you! Just remember to brush and floss, eat a good diet low in sugar, and come in to the dental office for regular professional cleanings.
If you would like more information on flossing or periodontal disease, please contact us today to schedule an appointment for a consultation. You can also learn more by reading the Dear Doctor magazine article "Understanding Gum (Periodontal) Disease."