Posts for: April, 2016
By Kathleen M. Geipe, DDS, PA
April 19, 2016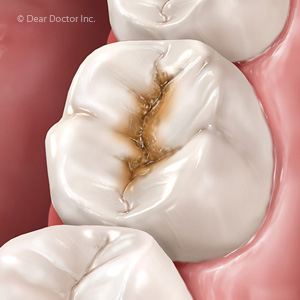 Although preventable, the occurrences of tooth decay are all too common. Yet decay doesn't appear out of the blue: certain mouth conditions set the disease in motion.
Here are a few signs of such conditions to watch for — they could be telling you you're at higher risk for tooth decay.
Visible plaque. Plaque is a thin film of bacteria and food accumulating on tooth surfaces and a prime haven for causing periodontal disease. If you actually see it — a crusty, yellowish film — that means there's a large, unhealthy amount of it. It's essential to remove it daily through diligent brushing and flossing and more thorough office cleanings at least twice a year.
Poor saliva flow. One of this bodily fluid's functions is to neutralize mouth acid, usually thirty minutes to an hour after we eat. If saliva flow is inadequate, though, acid levels may remain high and endanger the enamel. "Dry mouth" can occur from a number of causes, including some medications and chemotherapy treatments. It's important to alleviate the cause if possible by changing medications or stimulating saliva flow through other means.
Tooth shape and appliances. Largely determined by heredity, your teeth contain unique, tiny grooves known as pits and fissures that could harbor plaque. Certain appliances like retainers, braces or night guards can inhibit saliva flow and cause your teeth to retain more plaque. It's important then to adjust your hygiene efforts to offset these anatomical or treatment factors.
Acid-producing conditions. Diseases like gastro-esophageal reflux disease (GERD) or eating disorders can introduce stomach acid into the mouth that is highly erosive to tooth enamel. It's imperative for you or a family member to control these conditions through medication, dietary changes, or — in the case of eating disorders — behavioral therapy.
Eating habits. Sugar and other carbohydrates are a ready food source for bacteria. Likewise, acidic foods and beverages (like coffee, tea, and sports or energy drinks) can cause high acid levels for too long. Cut back on eating and drinking these foods and beverages, especially as snacks, to reduce acid levels that could lead to decay.
If you would like more information on strategies to prevent tooth decay, please contact us or schedule an appointment for a consultation. You can also learn more about this topic by reading the Dear Doctor magazine article "Tooth Decay: How to Assess Your Risk."
By Kathleen M. Geipe, DDS, PA
April 04, 2016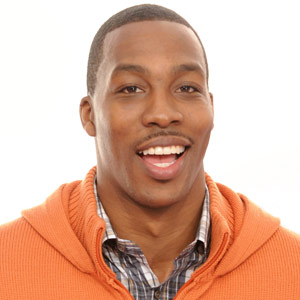 Have you started orthodontic treatment recently? Are you having a little trouble getting used to your braces? If so, you are not alone: Everybody goes through an adjustment period during which they momentarily wonder if they'll really ever get used to this. Don't worry — you will! And we've never heard anyone say, on the day their braces come off and their new smile is revealed, that they aren't glad they went the distance. Just ask Houston Rockets all-star center Dwight Howard, who discussed his own orthodontic treatment in a recent interview.
"I'm sure I was no different than anyone else who has ever had braces," he told Mediaplanet. "At first I hated them so much… That changed once I got used to them and I actually grew to love them." What's Howard's advice? "Do exactly what your orthodontist says and know that the outcome is well worth it in the end." We couldn't agree more! Here are some tips for wearing braces comfortably:
Hard & Chewy Foods: If you love fresh fruits and vegetables, that's great; there's no reason to give them up, just the really hard ones. You don't want to bite into an apple or carrot or any other hard foods like bagels and pizza that have any "size" to them. Small pieces may be ok as long as they can't bend your wires. Chewy, sticky candy should really be avoided completely. Same with soda, sports drinks and so-called energy drinks because they contain acids that promote tooth decay and can cause a lot of damage around the braces.
Effective Oral Hygiene: Keeping your teeth clean is more important than ever, but also more challenging than ever. It's easy for food to get stuck under wires and around brackets, but failing to remove it can cause tooth decay, gum irritation and soreness. Therefore, the cleaner your teeth and your braces are, the healthier you will be. Use interdental cleaning brushes and/or a floss-threader to get behind your wires. A mouthrinse can also help strengthen teeth and keep bacteria in check. If you have any questions about how to clean between your teeth, please ask for a demonstration at your next visit.
Pain Relief: Some soreness at the beginning of orthodontic treatment is normal. To relieve it, you can use an over-the-counter pain reliever and/or a warm washcloth or heating pad placed on the outside of the jaw. If brackets or wires are rubbing against the inside of your cheeks or lips, try applying wax to these areas of your braces. If this does not offer enough relief, we may be able to trim the end of a poking wire. Call us if you need help with this.
Our goal is to make your orthodontic treatment as comfortable as possible on the way to achieving your all-star smile. If you have questions about adjusting to braces, contact us or schedule an appointment for a consultation. You can learn more by reading the Dear Doctor magazine article "Caring for Teeth During Orthodontic Treatment."