Posts for: May, 2017
By Kathleen M. Geipe, DDS, PA
May 24, 2017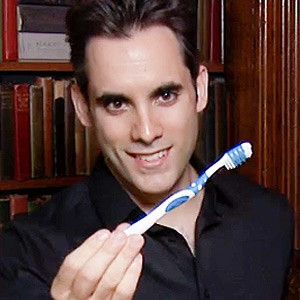 Magician Michel Grandinetti can levitate a 500-pound motorcycle, melt into a 7-foot-tall wall of solid steel, and make borrowed rings vanish and reappear baked inside bread. Yet the master illusionist admits to being in awe of the magic that dentists perform when it comes to transforming smiles. In fact, he told an interviewer that it's "way more important magic than walking through a steel wall because you're affecting people's health… people's confidence, and you're really allowing people to… feel good about themselves."
Michael speaks from experience. As a teenager, his own smile was enhanced through orthodontic treatment. Considering the career path he chose for himself — performing for multitudes both live and on TV — he calls wearing an orthodontic device (braces) to align his crooked teeth "life-changing." He relies on his welcoming, slightly mischievous smile to welcome audiences and make the initial human connection.
A beautiful smile is definitely an asset regardless of whether you're performing for thousands, passing another individual on a sidewalk or even, research suggests, interviewing for a job. Like Michael, however, some of us need a little help creating ours. If something about your teeth or gums is making you self-conscious and preventing you from smiling as broadly as you could be, we have plenty of solutions up our sleeve. Some of the most popular include:
Tooth Whitening. Professional whitening in the dental office achieves faster results than doing it yourself at home, but either approach can noticeably brighten your smile.
Bonding. A tooth-colored composite resin can be bonded to a tooth to replace missing tooth structure, such a chip.
Veneers. This is a hard, thin shell of tooth-colored material bonded to the front surface of a tooth to change its color, shape, size and/or length; mask dental imperfections like stains, cracks, or chips, and compensating for excessive gum tissue.
Crowns. Sometimes too much of a tooth is lost due to decay or trauma to support a veneer. Instead, capping it with a natural-looking porcelain crown can achieve the same types of improvements. A crown covers the entire tooth replacing more of its natural structure than a veneer does.
If you would like more information about ways in which you can transform your smile, please contact us or schedule an appointment for a consultation. You can also learn more about the techniques mentioned above by reading the Dear Doctor magazine articles "Teeth Whitening," "Repairing Chipped Teeth," and "Porcelain Crowns & Veneers."
By Kathleen M. Geipe, DDS, PA
May 09, 2017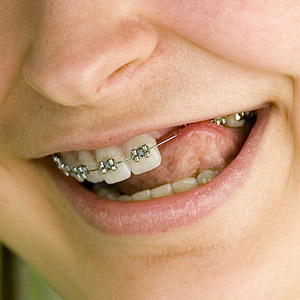 "To gain something, sometimes you have to give up something else."
No, that isn't the latest viral meme on the Internet. It's actually a practical consideration that could arise in orthodontics.
In this case, the "something" to gain is a straighter, more attractive smile; the "something" you may have to part with is a few teeth. This may be necessary if there are too many teeth on a dental arch for its capacity, a situation called crowding. A lack of space is the main reason teeth come in misaligned.
Before we can correct this, we'll need to free up space to allow for tooth movement by removing one or more of the existing teeth. The ideal candidates are those that are near to the teeth we wish to move but not highly visible. The first bicuspids are the most frequent choices for removal: they're located behind the cuspids or eyeteeth (the pointed teeth right under the eyes).
Ideally, we'll remove the target teeth some time before we apply braces to give the gums a chance to heal. At the same time we want to preserve the bone that once supported the teeth we've extracted. This is because when we chew the forces generated by the teeth stimulates bone replacement growth. When a tooth is no longer there the supporting bone doesn't receive this stimulation and may ultimately reduce in volume.
We may try to prevent this by placing a bone graft in the empty socket immediately after removing the tooth. The graft serves as a scaffold to encourage new bone to grow. Hopefully when we're ready to apply braces, the bone will be strong and healthy to handle the movement of the teeth.
As the teeth move under the influence of braces, they'll begin to fill up the space created by tooth removal. Once it's completed, the extracted teeth won't be missed — the other teeth now straightened will completely fill out the smile.
The different steps in this process must be carefully planned and executed precisely, and it will take months or even years to complete. In the end, though, this complicated bite problem can be corrected and replaced with an attractive, straight smile.
If you would like more information on correcting a poor bite, please contact us or schedule an appointment for a consultation. You can also learn more about this topic by reading the Dear Doctor magazine article "Tooth Removal for Orthodontic Reasons."