Posts for: September, 2018
By Kathleen M. Geipe, DDS, PA
September 20, 2018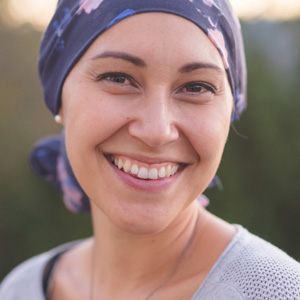 Cancer treatment can be an all-out battle with intense side effects for your entire body. One particular area that can suffer is your mouth.
Chemotherapy and radiation target and destroy cancer cells, which can lead to non-cancerous cells caught in the crossfire and also destroyed. The salivary glands in the mouth are prone to such damage, which could greatly impact your ability to ward off dental disease.
Saliva, what salivary glands produce, plays a major role in oral health. The bodily fluid disseminates antibodies throughout the mouth that fight disease-causing bacteria. It also neutralizes acid, which can erode tooth enamel, and helps restore lost minerals to the enamel.
If the salivary glands become damaged, however, they may produce less saliva and create a condition called xerostomia or "dry mouth." This is a common occurrence for cancer patients, which can rob them of saliva's benefits and make them more susceptible to tooth decay or periodontal (gum) disease. The end result could be tooth loss.
There are things you and your dentist can do to prevent this. First, have a complete dental checkup before undergoing cancer treatment. If at all possible have any necessary dental work undertaken (with adequate recovery time afterward) before beginning chemo or radiation. Your dentist and oncologist (cancer specialist) may need to coordinate any planned dental work.
You should also practice daily oral hygiene with brushing and flossing, along with keeping up your regular dental cleanings. This will prevent the buildup on teeth of bacterial plaque, which in turn will reduce your chances for dental disease. Your dentist may also prescribe antibacterial as well as fluoride mouth rinses to help limit the growth of oral bacteria.
To minimize dry mouth, increase your water consumption as much as possible. You may also use saliva boosters like xylitol, an alcohol-based sweetener found in many gums or mints that promotes salivation (it also deters oral bacterial growth).
And don't forget to maintain a healthy diet, which will not only benefit your stamina during cancer treatment but can also help you maintain better dental health. Providing good care for your mouth during this trying time will help ensure your teeth and gums stay as healthy as possible.
If you would like more information on oral care, please contact us or schedule an appointment for a consultation. You can also learn more about this topic by reading the Dear Doctor magazine article "Oral Health During Cancer Treatment."
By Kathleen M. Geipe, DDS, PA
September 10, 2018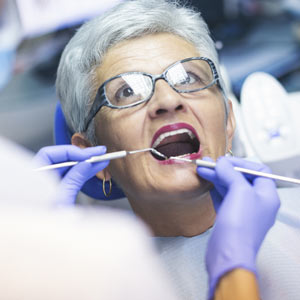 September is National Gum Care Month, an ideal time to talk about how to keep your gums healthy. Unfortunately, nearly half of adults have gum disease, which can damage the soft tissue and bone supporting the teeth. In fact, advanced gum disease is the number one reason for tooth loss among adults, and it's associated with other health problems, including cardiovascular disease, diabetes and pregnancy complications. But there's good news—gum disease is preventable and, in its early stages, even reversible. Here are some tips for taking care of your gums:
Keep up a good oral hygiene routine
Gum disease begins with plaque buildup, so attack the plaque in your mouth with good dental hygiene. Spend two minutes morning and night brushing all surfaces of your teeth, and floss once a day to get rid of plaque that forms between teeth.
Use a soft toothbrush
The American Dental Association recommends brushing gently with a soft toothbrush. Hard bristles can damage your gums and cause them to pull away from the teeth.
Swish with a mouth rinse
Consider using a mouth rinse. Over-the-counter and prescription oral rinses are available to help wash away food debris, reduce plaque and fight gum inflammation.
Say no to tobacco
Smoking is one of the biggest risk factors for developing gum disease. And it's not just cigarettes but all forms of tobacco, including e-cigarettes, pipes and chewing tobacco, that raise your risk of gum disease.
Eat a healthy diet
For the best gum health, avoid refined carbohydrates (sugary and starchy foods) and make sure you are getting enough vitamin C, vitamin D and antioxidants (found in berries and green tea, for example). In addition, studies suggest that a diet rich in omega-3 fatty acids may reduce your risk of gum disease and other inflammatory conditions. These healthy fats are found in many fish, nuts, seeds, soy products and vegetable oils.
Come in for regular cleanings
Professional dental cleanings can remove plaque from the tiny spaces that are difficult to reach by simply brushing and flossing. And once plaque hardens to form calculus (tartar), it cannot be removed during your regular oral health care routine at home. Further, at the dental office we can detect gum disease in its early stages—and the earlier gum problems are caught, the more easily they can be reversed.
Taking care of your gums will help you put your best smile forward now and in the future. If you have questions about gum health, call the office or schedule a consultation.