Posts for: June, 2021
By Kathleen M. Geipe, DDS, PA
June 11, 2021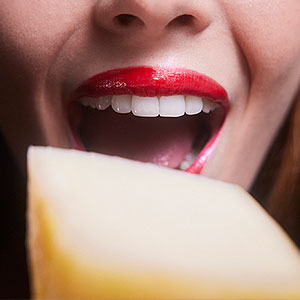 Here's a bit of magic: Hold your smart phone camera in front of someone and say, "Cheese!" More times than not, they'll break into a smile. No one knows for sure the origin of this grin-inducing phrase, but it works like a charm. And it's quite appropriate too! That tasty aging of proteins and fat also helps to keep the stars of our smile—our teeth—in good health.
In the fight against tooth decay and gum disease, daily oral hygiene—brushing and flossing—and regular dental visits get top billing. But nutrition is also a critical factor for great dental health.  A diet low in sugar and processed foods and rich in whole foods can also lower your dental disease risk.
Dairy is an important part of this "tooth-friendly" eating. In recognition of National Dairy Month this June, here's how products like milk and cheese can help you maintain a healthy—and photogenic—smile.
Nutrients. Dairy products like milk and cheese are chock full of vitamins and minerals. Two of the most important are calcium and phosphorous, both of which the body uses to build strong bones and teeth. The micronutrient Vitamin D found heavily in dairy helps regulate these important minerals so that they're available for teeth.
Reduced decay risk. Cheese and other dairy products do contain a form of sugar called lactose. But it has a milder effect within the mouth than other sugars, particularly sucrose (refined sugar): While bacteria readily feed on sucrose and release enamel-eroding acid as a by-product, they're less likely with lactose. Even so, there's still a risk, albeit lower, of lactose leading to tooth decay, so go easy on consumption.
Acid buffering. Speaking of acid, cheese in particular seems to contribute to neutralizing this bacterial byproduct. It's believed it does this by stimulating saliva production, which is the body's primary means for restoring proper pH balance in the mouth after eating. So, eating a little cheese during or after consuming a food with sugar may help offset any acid resulting from the sweet snack.
Cheese and other dairy products are a good source of protein, but also fat, so they should be consumed in moderation for overall health. But nibbling on a bit of Gouda, Havarti or Mozzarella can be a good thing for your teeth—and make it more likely you'll smile wide for the camera.
If you would like more information about the role of nutrition in better dental health, please contact us or schedule a consultation. To learn more, read the Dear Doctor magazine article "Nutrition & Oral Health."
By Kathleen M. Geipe, DDS, PA
June 01, 2021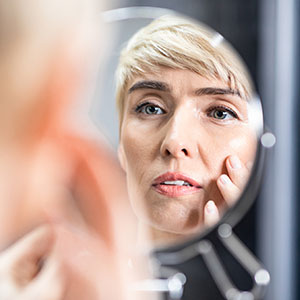 Correcting a bite problem involves more than applying braces. Orthodontists must consider a wide range of factors, including the type of bite problem involved, complications like impacted or missing teeth, and their patient's overall dental condition.
Orthodontists must also keep in mind the future—how will a treatment implemented now impact a patient's appearance and dental function many years from now? In reality, orthodontists perform these treatments within a dynamic growth environment, especially involving children and teenagers whose mouth and facial structures are still maturing.
And although these growth changes slow in adulthood, they don't stop—orofacial structures continue to change throughout life. For example, a person's lips steadily thicken in size until the mid-teen years, and then slowly thin out over the rest of their lifetime. The distance between the lips both at rest and while smiling may also narrow in later years. Other changes continue to occur in the bones and soft tissues of the mouth and face.
Fortunately, this structural growth follows a fairly consistent track. Although variations do occur, an orthodontist can project the growth changes their patients will undergo as they age, and use that knowledge to plan out bite treatment. With this understanding, orthodontists plan not only what treatments will be needed, but when to perform them, and to what extent.
This may involve a number of treatment stages, spaced out to coincide with regular development. An orthodontist may focus first on general bite correction to bring the teeth and jaws into a reasonable state of alignment. Later, they'll use more refined methods to fine-tune corrections that better align with later adult growth.
More intensive treatments may be necessary to build a foundation for future treatment. For example, orthognathic surgery may be needed to correct a severe case of an over-extended lower jaw. During the procedure, surgeons move the lower jaw to a joint position higher on the skull. This retracts the lower jaw into a more normal alignment with the upper jaw, and can dramatically change the facial profile for the better.
Each orthodontic patient is different, and each requires their own a unique treatment plan. That plan has a greater chance of long-term success by applying knowledge of future growth changes.
If you would like more information on orthodontic treatment, please contact us or schedule an appointment for a consultation. You can also learn more about this topic by reading the Dear Doctor magazine article "Understanding Aging Makes Beauty Timeless."