Posts for: September, 2021
By Kathleen M. Geipe, DDS, PA
September 19, 2021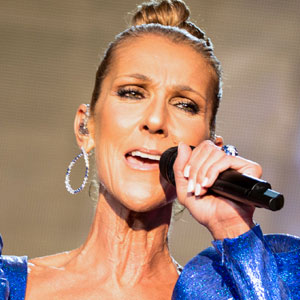 For over three decades, Celine Dion has amazed audiences and fans with her powerful singing voice. Best known for her recording of "My Heart Will Go On," the theme song for the movie Titanic, Dion has amassed global record sales topping 200 million. In her early singing days, though, she struggled with one particular career obstacle: an unattractive smile.
The Canadian-born performer had a number of dental defects including crooked and discolored teeth, and—most prominent of all—abnormally large cuspid or "canine" teeth (located on either side of the four front incisors). They were so noticeable that one Quebec celebrity magazine gave her the unflattering nickname "Canine Dion."
This isn't an unusual problem. Since human canines are already the longest teeth in the mouth, it doesn't take much for them to stand out. Our ancient hunter-gatherer ancestors needed these large, pointed teeth to survive. But with the evolution of agriculture and industry, canine teeth have become gradually smaller—so much so that when they're abnormally large, they don't look right in a smile.
So, what can be done if your canines embarrassingly stand out from the rest? Here are some of the options to consider.
Reduce their size. If your canines are just a tad too long, it may be possible to remove some of the enamel layer in a procedure called contouring. Using this technique, we can reduce a tooth's overall size, which we then re-shape by bonding composite resin to the tooth. It's only a good option, though, if your canines have an ample and healthy layer of enamel.
Repair other teeth. The problem of prominent canine teeth may actually be caused by neighboring teeth. When the teeth next to the canines are crooked, the canines can appear more prominent. Alternatively, other teeth around the canines may be abnormally small. Braces or clear aligners can correct crooked incisors, and applying porcelain veneers to smaller teeth could help normalize their length.
Apply dental crowns. In some instances, we can reduce the canines in size and then bond porcelain crowns to them. This is the option that Dion ultimately chose. The natural teeth are still intact, but the crowning process transforms them into properly proportioned, life-like teeth. There is, however, one caveat: The alteration to these teeth will be permanent, so they will need a crown from then on.
Besides crowning her canine teeth, Dion also underwent other dental work to straighten and whiten her other teeth. As a result, this superstar performer now has a superstar smile to match and so can you if your teeth are less than perfect. These or other cosmetic enhancements can give you the look you truly desire. All it takes is an initial visit with us to start you on the road to a transformed smile.
If you would like more information about various cosmetic solutions for your smile, please contact us or schedule a consultation. To learn more, read the Dear Doctor magazine article "Porcelain Dental Crowns."
By Kathleen M. Geipe, DDS, PA
September 09, 2021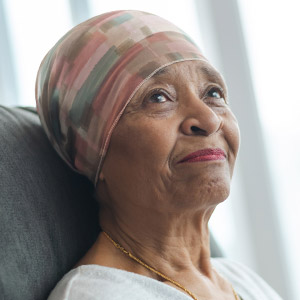 After months or even years of radiation or chemotherapy, the words "cancer-free" is music to your ears. Your joy and relief, though, may be tempered by the toll these treatments can take on the rest of your body—including your mouth.
Both of these treatments can destroy healthy tissue along with targeted cancer cells. If the focus has been on the head and neck regions, they could damage the salivary glands to the point that they won't produce adequate saliva flow.
A lack of saliva can have a detrimental effect on your oral health. Saliva buffers and helps lower oral acid levels that soften and erode enamel and increase the likelihood of tooth decay. Saliva also supplies antibodies that fight disease-causing bacteria. Otherwise, bacteria—and the risk for disease—can rapidly grow.
If these or other scenarios occur, you may experience dental damage, even tooth loss. Fortunately, we can restore an injured smile in various ways, including dentures, bridges or dental implants. But we should also attempt to limit the potential damage by taking steps to prevent dental disease during cancer treatment.
The most important of these is to brush and floss daily. Everyone should practice these hygiene tasks to remove disease-causing dental plaque, regardless of their health status. But because some natural disease-fighting mechanisms in the mouth may be disrupted during either radiation or chemotherapy, it's even more important if you're a cancer patient.
It's equally important to maintain as much as possible regular dental visits during cancer treatment. Dental cleanings provided during these visits remove any residual plaque and tartar (hardened plaque), which further lowers your disease risk.
Your dentist can better monitor your overall dental condition during frequent visits and provide as much treatment as you can tolerate. They can also enhance your protection against disease by prescribing antibacterial mouthrinses, fluoride applications or products to boost saliva production.
Some teeth and gum problems may be unavoidable; in that case, you may need post-treatment dental care to restore your oral health as needed. But caring as much for your dental health as you're able during cancer treatment could help you realize a better outcome.
If you would like more information on dental care during cancer treatment, please contact us or schedule an appointment for a consultation.