Posts for tag: oral cancer
By KATHLEEN M. GEIPE, DDS, PA
September 22, 2020
Have you had your yearly oral cancer screening? If not, then see Dr. Kathleen Geipe and her team in Salisbury, MD. This experienced dentist performs these simple assessments with each routine cleaning and professional exam. As the saying goes, "Forewarned is forearmed." In the battle against this deadly malady, a brief, painless check of your soft oral tissues yields valuable information.
An important medical exam
Of course, you're used to your Salisbury dentist checking many aspects of your oral health. Do you have cavities, gum disease, a poor dental bite, stains, or other problems? Dr. Geipe and her team want to see all patients, regardless of age, every six months to detect and prevent these issues before they run out of control and cause tooth loss.
Oral cancer is one of the problems she looks for. The American Society of Clinical Oncology (ASCO) says more than 50,000 Americans receive the diagnosis of this potentially deadly cancer every year. In large part, survival depends on early detection. That's where your Salisbury dentist comes in.
Detecting oral cancer
Here's what Dr. Geipe looks for in your semi-annual oral cancer check-up:
Areas of swelling or discoloration
White or red patches
Pain
Lumps and structural asymmetry
Sores which have not healed
She'll inspect your tongue, under your tongue, the back of your throat, and the insides of your cheeks. If she is concerned about a certain area, she may look at it with a special light to differentiate between normal and abnormal tissues. Your screening includes gentle palpation (manual touching) of the lymph nodes in your neck. Any abnormal findings will be reported to your primary care physician for follow-up.
Risks factors for oral cancer
Likely, you can guess at many of them. Many, but not all, are lifestyle-related:
Cigarette smoking, chewing tobacco, and marijuana usage
Excessive alcohol usage
Sun exposure
Poor oral hygiene
Age over 45
Being male
Exposure to the Human Papillomavirus, or HPV, typically transmitted through sexual activity
Light skin
A diet deficient in Vitamin A, fruits, and vegetables
Changing some habits can go a long way in reducing your risk for oral cancer.
Come see us
Knowledge about all aspects of your oral health is so valuable. So, Dr. Kathleen Geipe asks you to come to her Salisbury, MD, office faithfully for your semi-annual cleaning and exam, including your oral cancer screening. Your dentist and her dedicated team want you to have the healthiest possible smile for life. Phone us for an appointment at (410) 543-0599.
By Kathleen M. Geipe, DDS, PA
March 23, 2020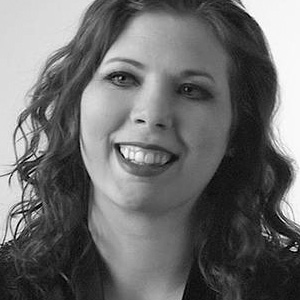 With college, a full-time job and an upcoming wedding to plan, Brooke Vitense had the hectic life of an average young woman in her twenties. But a chance discovery one morning would completely upend her normal life.
That morning Brook noticed white spots on the underside of her tongue while brushing her teeth. Not long after, she pointed out the spots to her dentist during her regular dental checkup. He recommended having the spots biopsied, just to be safe. She needed a wisdom tooth removed, so she scheduled the biopsy with her oral surgeon to coincide with the tooth extraction.
She soon forgot about the biopsy — until her dentist contacted her about the results. The lesions were pre-cancerous: he recommended she have them and a portion of her tongue removed surgically as soon as possible.
She underwent the procedure, but that wasn't the end of her ordeal. The follow-up pathology report indicated cancerous cells in the tissue excised during the procedure. To ensure elimination of any remaining cancerous cells they would need to remove more of her tongue as well as the lymph nodes from her neck.
Brooke survived her cancer experience and has since resumed her life. Her story, though, highlights some important facts about oral cancer.
Oral cancer is life-threatening. Although cases of oral cancer are rarer than other types of malignancies, the survival rate is low (50%). This is because lesions or other abnormalities are often dismissed as simple sores. Like any cancer, the earlier it's detected and treated, the better the chances for survival.
Anyone of any age can develop oral cancer. While most cases occur in older adults, young and otherwise healthy people like Brooke are not immune. It's important for everyone to make healthy lifestyle choices (good oral hygiene and nutrition, moderate alcohol use and avoidance of tobacco) and see a dentist whenever you see an abnormal sore or spot in your mouth.
Regular dental checkups are crucial for early detection. Had Brooke not seen her dentist soon after discovering the spots on her tongue, her survivability could have been drastically lower. Regular dental visits (and cancer screenings if you're at high risk) could mean all the difference in the world.
If you would like more information on the signs and treatment of oral cancer, please contact us or schedule an appointment for a consultation. You can watch Brooke's interview by visiting How a Routine Dental Visit Saved My Life
By Kathleen M. Geipe, DDS, PA
December 14, 2019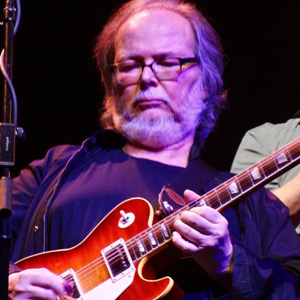 Fans of the legendary rock band Steely Dan received some sad news a few months ago: Co-founder Walter Becker died unexpectedly at the age of 67. The cause of his death was an aggressive form of esophageal cancer. This disease, which is related to oral cancer, may not get as much attention as some others. Yet Becker's name is the latest addition to the list of well-known people whose lives it has cut short—including actor Humphrey Bogart, writer Christopher Hitchens, and TV personality Richard Dawson.
As its name implies, esophageal cancer affects the esophagus: the long, hollow tube that joins the throat to the stomach. Solid and liquid foods taken into the mouth pass through this tube on their way through the digestive system. Worldwide, it is the sixth most common cause of cancer deaths.
Like oral cancer, esophageal cancer generally does not produce obvious symptoms in its early stages. As a result, by the time these diseases are discovered, both types of cancer are most often in their later stages, and often prove difficult to treat successfully. Another similarity is that dentists can play an important role in oral and esophageal cancer detection.
Many people see dentists more often than any other health care professionals—at recommended twice-yearly checkups, for example. During routine examinations, we check the mouth, tongue, neck and throat for possible signs of oral cancer. These may include lumps, swellings, discolorations, and other abnormalities—which, fortunately, are most often harmless. Other symptoms, including persistent coughing or hoarseness, difficulty swallowing, and unexplained weight loss, are common to both oral and esophageal cancer. Chest pain, worsening heartburn or indigestion and gastroesophageal reflux disease (GERD) can also alert us to the possibility of esophageal cancer.
Cancer may be a scary subject—but early detection and treatment can offer many people the best possible outcome. If you have questions about oral or esophageal cancer, call our office or schedule a consultation. You can learn more in the Dear Doctor magazine article "Oral Cancer."