Salisbury, MD Dental Staff
Dr. Kathleen M. Geipe, DDS, PA
Dentist in Salisbury, MD
Kathleen M. Geipe, DDS, PA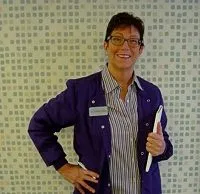 Dr. Kathleen Geipe grew up in Baltimore County. She attended Maryvale Preparatory School in Brooklandville, then Salisbury University where she earned a B.S. in Biology. She graduated from the Baltimore College of Dental Surgery, the University of Maryland at Baltimore Dental School in 1981.
Dr. Geipe opened her private practice in October of 1981 and has remained at the same location since. She served as the Director of Out-Patient Dental Services at the Holly Center in Salisbury from 1981-87. In addition to her administrative duties for the clinic, she provided treatment for developmentally and intellectually disabled adults.
Dr. Geipe was inducted into the Pierre Fauchard Academy in 1991, an international dental honor society. In 1995 she was admitted as a fellow in the International College of Dentists .  Membership is held by less than 1% of all dentists. Fellows are deemed those who maintain the highest standard of professional and ethical conduct and who advance the art and science of dentistry for the health and well-being of the public.
Fellowship in the American College was bestowed upon Dr. Geipe in 1996. Fellowship in the American College is held by 3% of dentists in the U.S.  Fellows exemplify excellence through outstanding leadership and exceptional contributions to dentistry and society.
In 1996 Dr. Geipe received a gubernatorial appointment to the Maryland State Board of Dental Examiners, serving as president in 1999. The Board is part of Md. Department of Health and Mental Hygiene and regulates the practice of dentistry and dental hygiene in the state. The Board issues and revokes dental and dental hygiene licenses and proposes rules, regulations, and legislative changes to the General Assembly. The primary responsibility is the protection of the public.
The Northeast Regional Board of Dental Examiners is one of four dental examination agencies in the US. These agencies allow better standardized clinical examinations for licensure. Dr. Geipe served as an examiner from 1996-2000.
Dr. Geipe was the first woman dentist on the Eastern Shore. She was elected as the First Woman President of the Eastern Shore Dental Society,  trustee of the Maryland State Dental Association, and President of the Maryland State Dental Association.
She also served her profession on a national level as a delegate to The American Dental Association for a number of years.
Dr. Geipe continues to further her knowledge in current dental therapies and techniques by attending a number of continuing education courses and conferences each year.
Renee Farro, RDH
Dental Hygienist
Kathleen M. Geipe, DDS, PA
After graduating from Stephen Decatur High School, Berlin, Md., Renee pursued her A.A. degree in Dental Hygiene at Allegany  College of Maryland.
Renee has been licensed to practice dental hygiene in Maryland since 1987. Renee has worked in the same pediatric dental practice since 1989 in addition to general dental practices. Renee joined Dr. Geipe's practice in December 2011.
Les Chandler
Business Assistant
Kathleen M. Geipe, DDS, PA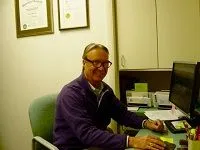 Les Chandler is a graduate of James M. Bennett High School. He graduated from the University Of Md., College Park in 1972 with a B.S. from the College of Business and Public Administration.
Les has worked part-time in Dr. Geipe's practice since 2011. He is the behind-the-scenes person who works primarily when special projects for the business need to be tackled.
You may meet Les in the office or on the phone, as he is always ready to pitch-in when needed.